New Products
November - 08 - 2021
New Product AMK-800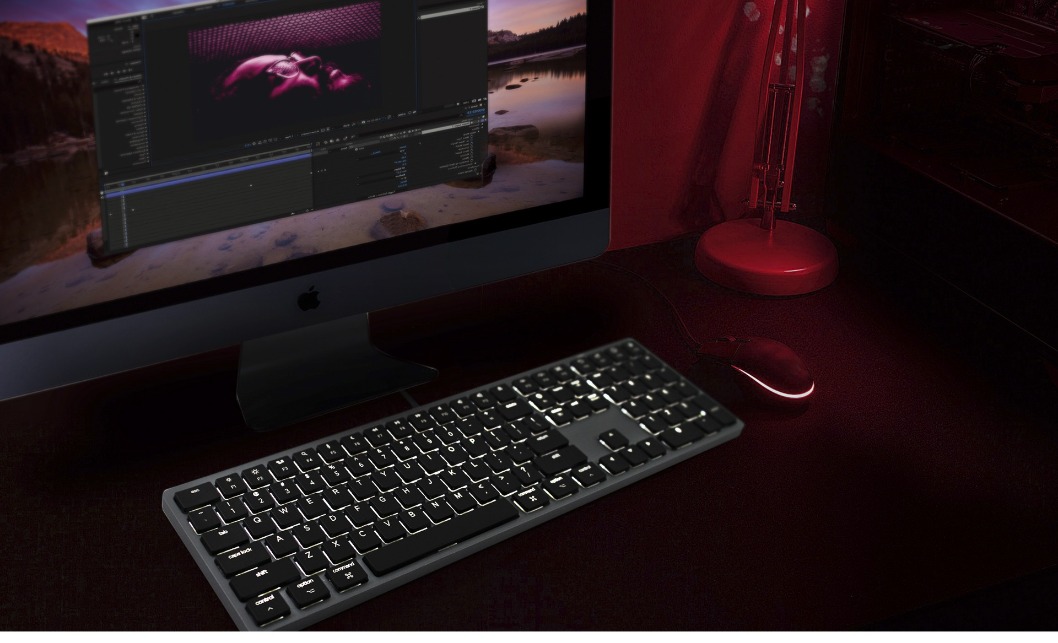 The merge of the past and present
A New Mechanical Keyboard Just for MAC
AMK-800, newly presented by ORtek, is designed for Apple fans who wish to have an experience in mechanical keyboards. The ID and the color of AMK-800 not only fit with Apple-style, the aluminum housing also allows a firm and reliable image to the users. ORtek also adopts the latest technology in industry by using the "Low-Profile" mechanical key switch in AMK-800; everyone can enjoy the typing feeling of a mechanical keyboard and loss the bulky image of it on the desk.
專為蘋果使用者開發的機械式鍵盤
除了鋁合金上蓋之外,ORtek選用矮軸打造AMK-800,整體鍵盤的外觀上將更加貼近蘋果鍵盤。而矮軸所帶來的機械式打擊手感不管是在工作處理上或是遊戲上,將為使用者帶來全新的體驗。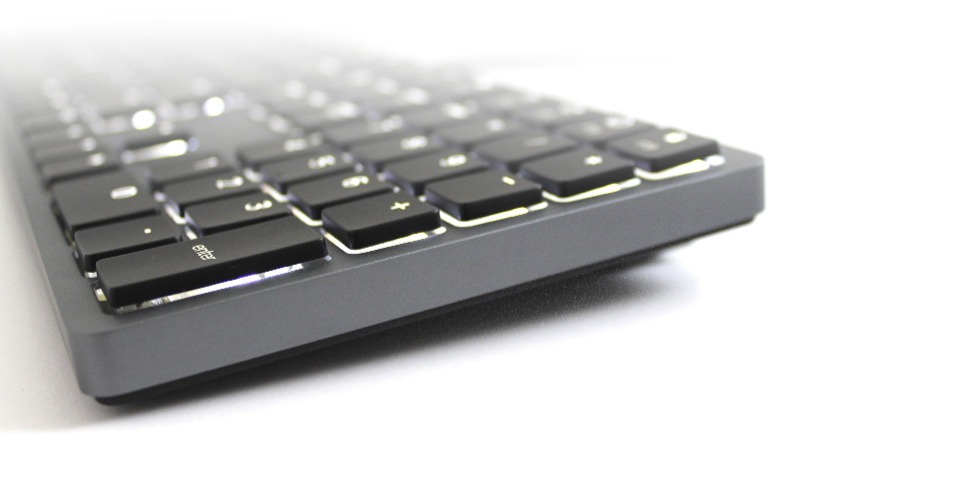 Single White Backlight
AMK-800 offers an elegant white backlight for using in the dark. The 4 level of brightness can be adjusted easily by the commend key on the keyboard.
完整的鍵位配置與單色LED
AMK-800同時提供完整的數字區間以及Mac的複合指令功能。(限在Macbook、iMac上)並與Apple keyboard採用相同單一白光LED。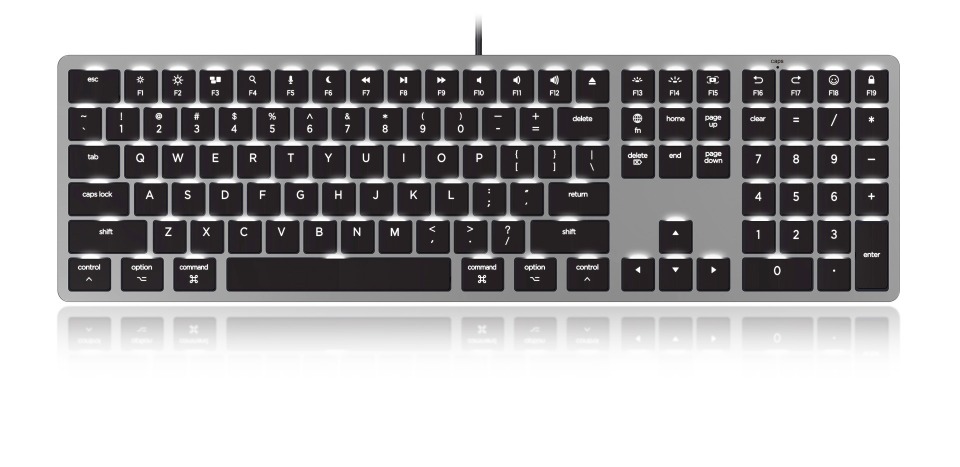 Extra Functions
AMK-800 not only follows all the media functions from Apple Magic keyboards, ORtek gives more: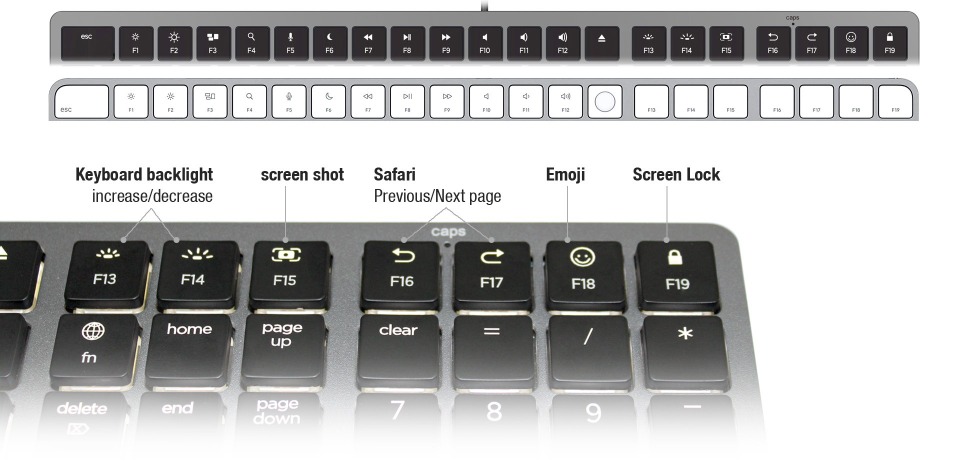 1. F13-F19 functions includes: keyboard backlight increase/decrease, screen shot, Safari Previous/Next page, Emoji, and Screen Lock
2. N-Key Rollover: to make sure every pressed key is noted.
更多的快捷功能
AMK-800 除了提供與Apple keyboard相同的" Mac專用快捷鍵"以外,還提供:
1. Mac便捷功能:F13~F19的背光亮度調整、螢幕截圖、瀏覽器上/下頁、表情貼圖快捷鍵、螢幕鎖定。
2. N-Key rollover : 多個按鍵同時輸入不會造成漏字狀況。

2 USB A Hubs
There are two USB A Hubs on the sides for plug and play connectivity.
USB A 連接埠
AMK-800提供兩個USB A 連接埠,方便使用其他USB產品。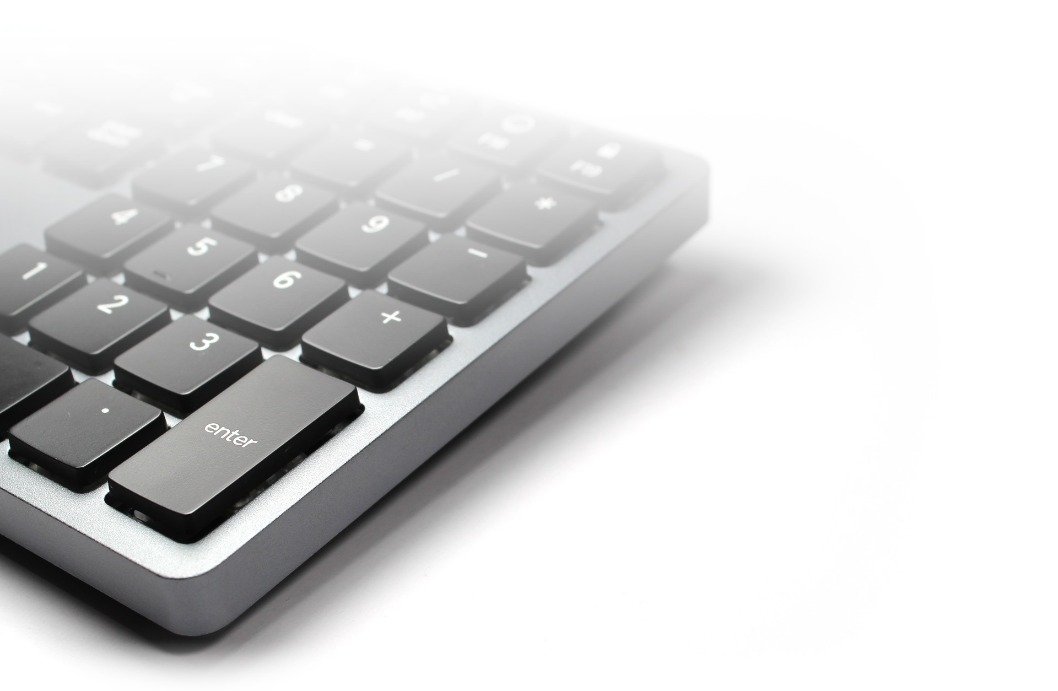 Triple Layer Housing Structures
Unlike regular mechanical keyboards with only the center layer for the key modules and lower layer for the housing, AMK-800 uses extra upper layer housing to cover up the key modules so the keyboard presents itself in an elegant professional style in working environment which is suitable with other Apple accessories.
三層式結構設計
我們致力於打造出Apple-look的機械式鍵盤,與一般採用單一中板設計的鍵盤不同,AMK-800採用三層式組件設計可將軸體隱藏,打造Apple使用者熟悉的簡潔鍵盤外觀。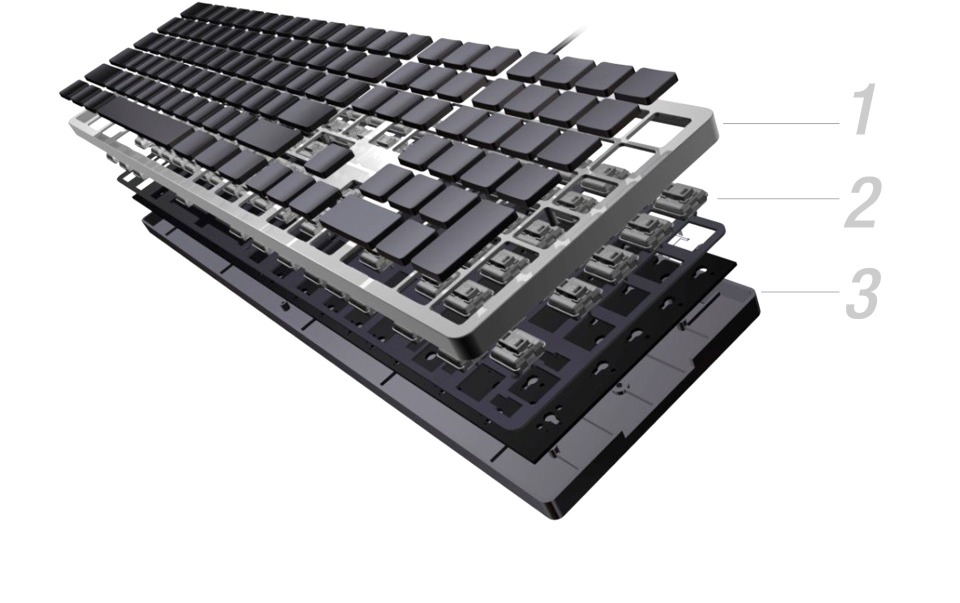 Low-profile Mechanical Switch
Mechanical keyboards are no longer bulky. AMK-800 uses the newly designed Low-Profile for the mechanical switch in structure. This not only reduces the switch travel distance to 2.5±0.3mm and keeps the traditional clicky typing feel, it also passes the 30 million pressing life tests.
機械式矮軸軸體
機械式鍵盤不再厚重,AMK-800所採用的矮軸,在改善傳統機械式鍵盤結構上的厚重感之外也同時給予更為清脆的按壓觸感。
最大可耐30,000,000按壓次數,總行程為2.5±0.3mm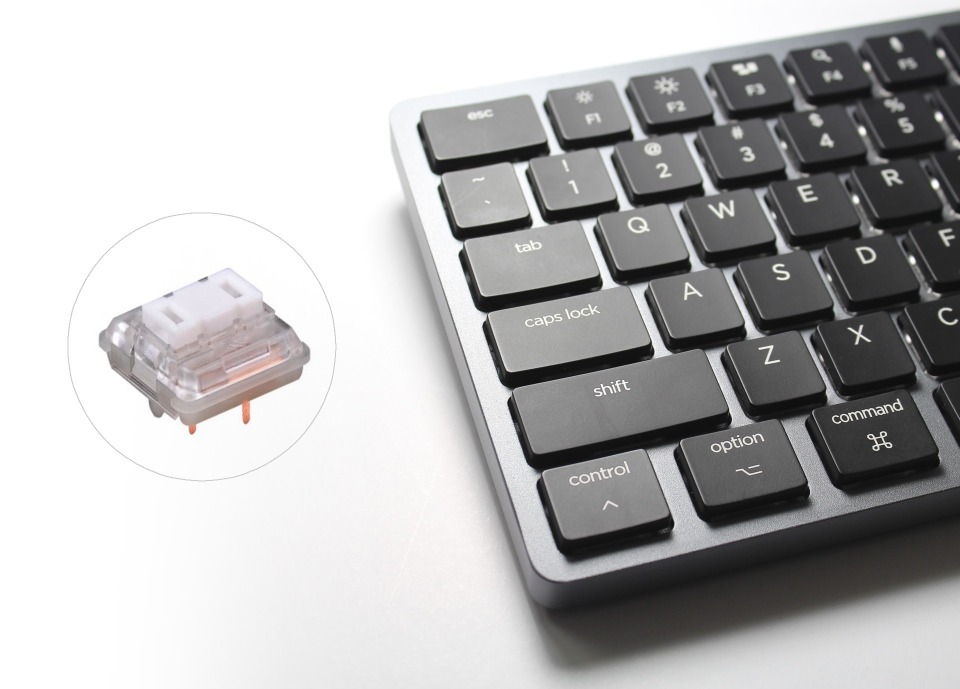 Other

ORtek